Donate to Provide Jobs & Dresses to the Impoverished
After we received most generous blessings of 36 hand made, modest, Christian dresses (stola's), kastole's (vests), headcoverings and underdresses from a fellowship in the USA, we have decided to implement sewing programs on all our mission fields to not only provide modest dress for the brethren, but to also provide much needed income to precious souls stuck in generational bondage to poverty.
Our Kibera Slum & Siaya indigenous missionary and overseer, Joseph Otieno, has 25 years experience in tailoring and in training all the interested brethren in Kenya & Ethiopia how to make these proper, biblical dresses and head coverings. Your not only giving to clothe someone, you are also providing income for the most impoverished souls on earth. We pray you join us in helping these precious brethren. Click the donate button below and join us. View a video with the dresses being presented here.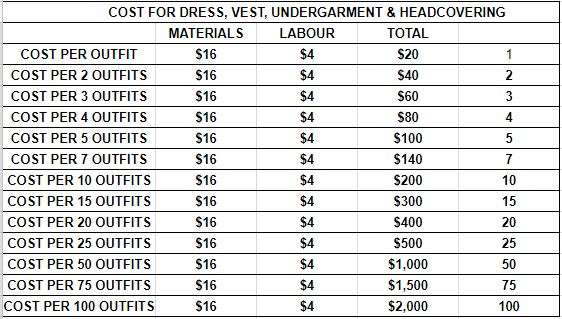 Or scan the QR code below with your mobile phone.