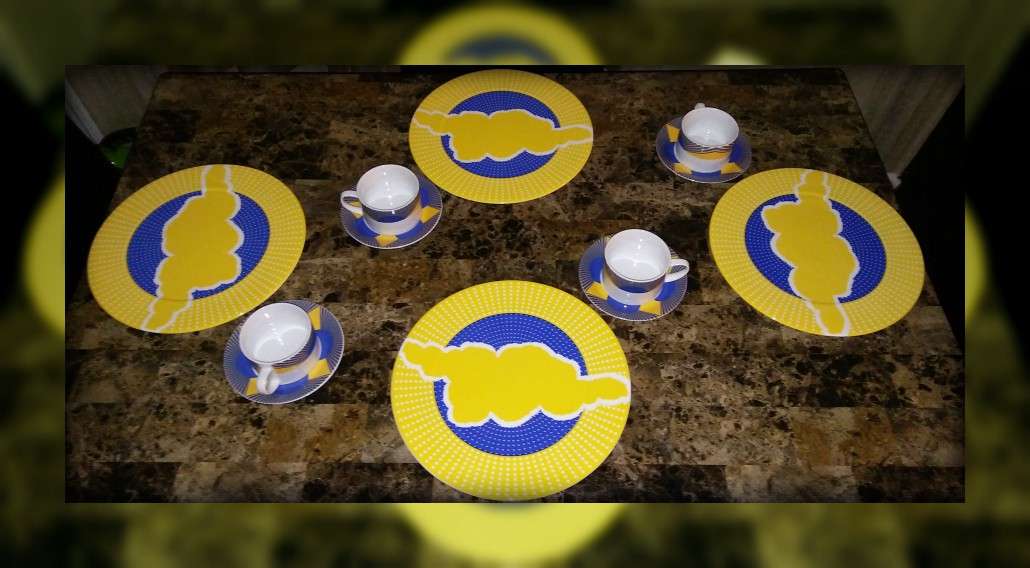 OWN A RARE PIECE OF HISTORY – WINDOWS ON THE WORLD TRADE CENTER
First, 100% of the sale goes to help the impoverished in the 3rd World. We have searched for over a year and have not found this rare piece of history. This 4 place setting is from the World Trade Center's Windows on the World restaurant and was personally bought by out founder prior to the collapse. This pattern of china was created by graphic designer Milton Glaser and reflects the curve of the earth, the sun rising and setting, the blue and white and yellow of the sky, stars and the moon at night. The 4 presentation plates were manufactured by Steelite International located in England and made out of albalite glass.
A partial place setting of Windows on the World china survived the collapse of the building because it had been removed to the restaurant owner's home for a private function. These pieces are on display at the Smithsonian Institution's National Museum of American History. Also included in this once in a lifetime auction are 4 coffee/tea cups and saucers. These are a very rare and unique piece of American History and a crown jewel for a serious collector.
Click to view the designer of the presentation plate and the cup & saucers, Milton Glaser.

Product

Current Price
Bids Placed
Ending